Culligan of Greenville
You could give your people Culligan Water.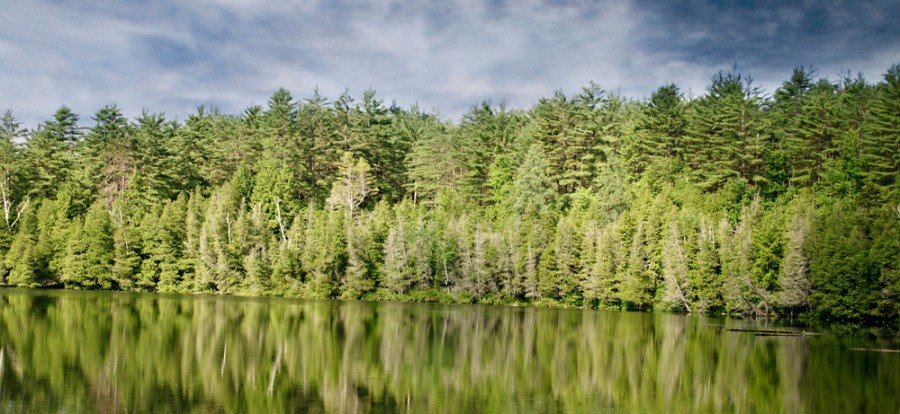 Your Greenville Water Treatment Experts
We are Culligan of Greenville, your water technology experts proudly serving east central Michigan. Our dealership specializes in providing water softeners, reverse osmosis systems, water coolers, bottled water, water filtering and softener salt delivery service to area homes and businesses.
CULLIGAN OF GREENVILLE HISTORY
Culligan Total Water Greenville is a locally owned company with an array of quality water treatment and purification technology. Total Water offers a free water analysis to help you figure out what the best water solution is for your home or office. That's right! Just call us and we'll gladly come out to your home and test your water for impurities such as heavy iron, sulphur, calcium chloride, and other impurities that can be putting your family's health at risk and creating hard water in your home. We offer 100% financing on all system purchases along with a rental program with a flat rate and no additional service calls or fees!
For over 65 years, Culligan's mission has been to deliver high-quality water treatment products that will benefit every part of our customers' lives. On September 1, 2003, 100% of the company's stock was sold to an ESOP (Employee Stock Ownership Plan). At Total Water, Employee Ownership means that we work together as a team to achieve our long term vision. We are proud of what we do and proud to provide the best water treatment solutions for our customers. We are clear about what is most important: customer service, team work, integrity, accountability and long term success of the business for our employee owners and the customers we serve. We hope to raise the quality of life by purifying its most essential element: water. Your local water experts serve Greenville, MI, Rockford, MI, Cedar Springs, MI, Stanton, MI, Sparta, MI and the surrounding areas.

---
Reviews for Culligan Water Conditioning of Greenville & Rockford
---
01/05/2022
We receive our Culligan water through the delivery man, Chuck. He is always willing to go above and beyond when necessary. For example, after I had eye surgery, I was instructed not to lift anything heavy (like water bottles) for at least one week. Chuck offered to carry the bottle right to the place in our home when I normally store them. He is always very friendly and punctual every week bringing our replacement bottles to our home. Thank you for this great service.
---
08/04/2021
We are very satisfied with the customer service that we continue to get from the Greenville Culligan.
---
01/17/2020
Just had my water softener serviced for the first time since I bought my house. Had Andy out He called asked if he could come early. Gave me a great education on my system. Showed me the benefits of having salt delivered on a regular basis. If I could give higher than 5 stars I would. Great business to work with and fantastic people. I will recommend them to anyone I know. Great job
---
---
10/31/2017
Prompt service. The office staff are amazing and ready to help with anything we need. The guys that have to come to our home have been extremely friendly, respectful and knowledgeable. I'm happy with the commercial softening system we are renting.
---
---
Hey Culligan!
Hours
Monday: 8:00 AM – 4:00 PM
Tuesday: 8:00 AM – 4:00 PM
Wednesday: 8:00 AM – 4:00 PM
Thursday: 8:00 AM – 4:00 PM
Friday: 8:00 AM – 4:00 PM
Saturday: Closed
Sunday: Closed
Areas We Serve
Belding, Carson City, Cedar Lake, Cedar Springs, Coral, Edmore, Fenwick, Gowen, Grand Rapids, Greenville, Howard City, Kent City, Lakeview, Lowell, Mcbrides, Pierson, Rockford, Sand Lake, Sheridan, Sidney, Six Lakes, Smyrna, Sparta, Stanton, Trufant
Learn more about how you can have better water.
Latest
Blog Posts
Let's start by learning more about bottleless water coolers. And why they are the perfect solution for your home or
First, get your home's water tested. Why should you get your home's water tested? Let's find out. Many contaminants are
The experience was very positive as far as service and my request to fix the gap between the unit and the wall.

Sima Zlock
- Culligan Customer