Schedule Your Inspect & Check
Ensure your water softener is operating as efficiently as possible. We'll inspect any brand or model!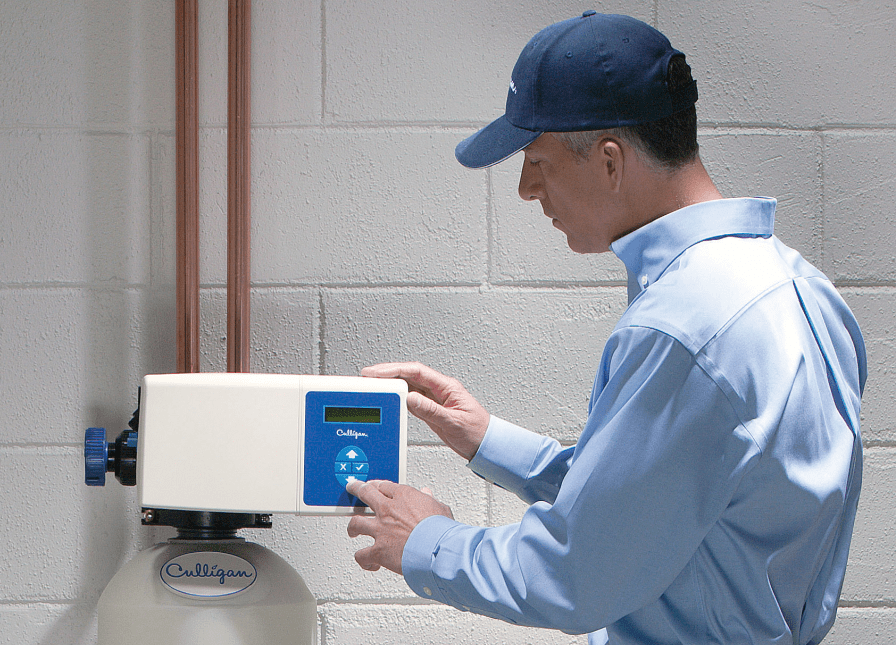 Regular maintenance and inspection of your water softener is necessary in ensuring that your system is operating at peak efficiency. After some time, softeners can begin to lose momentum. As a result, you may start to experience the effects of hard water, including dry skin, scale buildup on appliances or fixtures and increased soap usage.
What Does an Inspect & Check Include?
Check water hardness levels
Check salt level
Check water level and salt bridging in salt tank
Explain how to select the right type of salt
Analyze current softening needs
Adjust salt dosage
Check timer for operation
Adjust regeneration frequency
Explain softener operation
Schedule your water softener inspect & check today!
Dealer participation may vary. Limited time offer. Not valid with other offers. ©2021 Culligan International Company.