'Tis the Season for Better, Smarter Water
NEW Aquasential™ Smart High Efficiency Water Softeners and Reverse Osmosis Drinking Water Systems From Culligan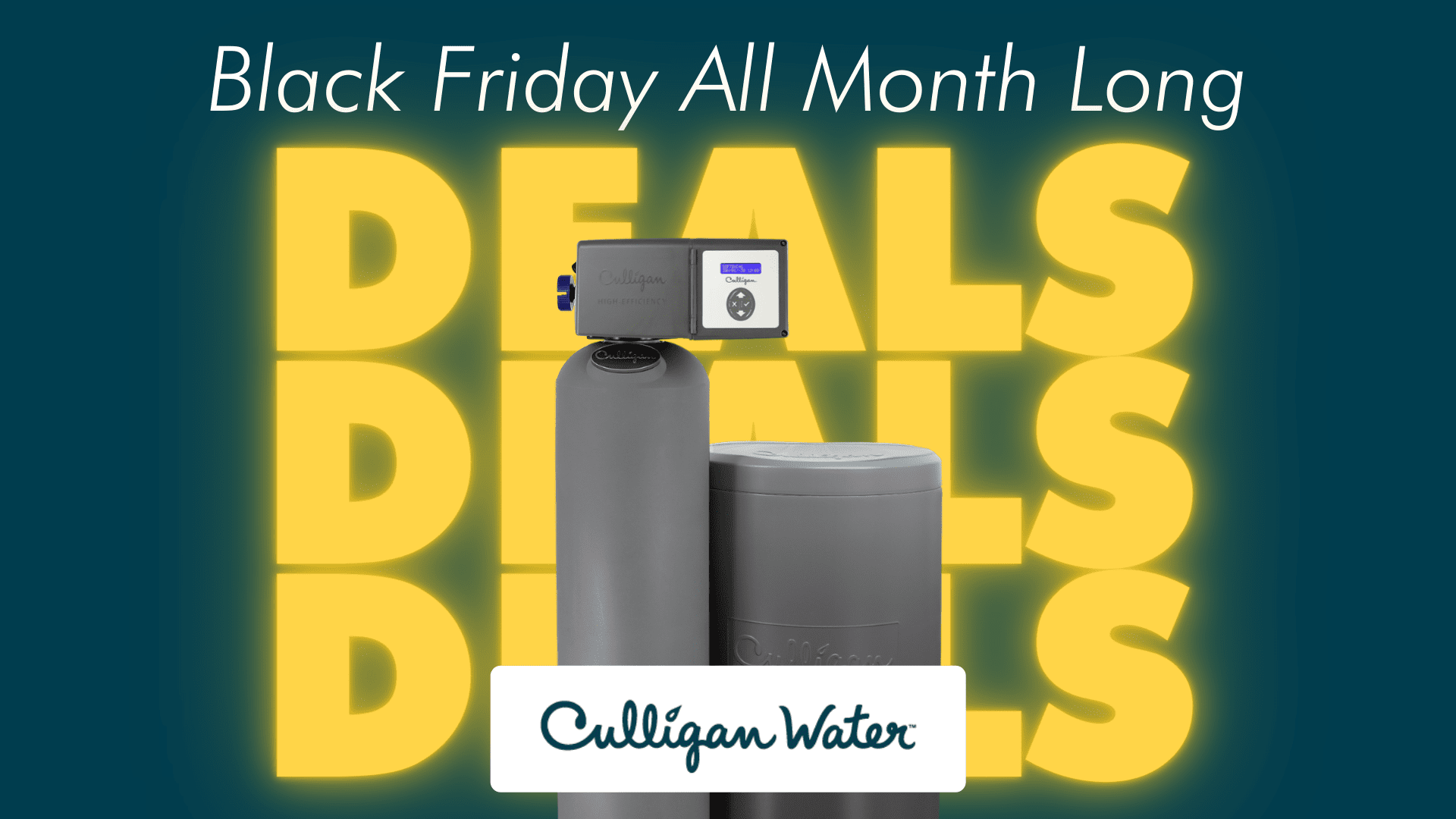 Benefits of the New Aquasential™ HE Water Softener:
Provides a continuous supply of soft water for your entire house, automatically adjusting to changes in your home's water conditions
Reduces soap residue on hair and skin
Leaves clothes brighter and soft to the touch
Makes household cleaning easier and less expensive
Prevents hard water spots on glassware, dishes and utensils
Reduces soap scum and scaling on faucets, sinks and tubs
Reduces water heating bills
Increases the lifespan of water-using appliances
Benefits of the New Aquasential® RO Drinking Water Systems:
Certified to significantly reduce 58 different contaminants — including lead, arsenic, pharmaceuticals, volatile organic compounds (VOCs) and more
Only drinking water system to be completely customizable, with up to seven stages of filtration and 12 interchangeable filters
Space-saving design features a sleek and modern faucet
Optional integrated monitor light indicates when it's time to change filters
Continuous water supply saves you money on single-serve water bottles and reduces your carbon footprint
Additional Features of the Aquasential™ Smart Technology:
24/7 leak detection and automatic system shut-off.*
Real-time monitoring of salt levels, filter performance and overall system health, alerting your local Culligan dealer when service is needed.
Smart tracking of water usage and progress toward conservation goals.
When it comes to preparing your home for the holidays, don't forget about your water! With over forty water filtration systems, including the world's most efficient softener* and drinking water systems that reduce up to 99% of contaminants, no one filters more than Culligan.
Contact your local water expert to take advantage of our month long Black Friday offer — FREE basic installation.
HE Softener when configured with proportional up flow brining with Aqua Sensor. Limited-time offer. Dealer participation varies. See dealer for details. Contaminants may not be in your water. ©2021 Culligan International Company.